S/Sgt. Irving Sugarman
The following is gleened from a post in usmilitariaforum.com
S/Sgt. Irving Sugarman was a side gunner / radio operator with the 344th Bomb Group 494th Bomb Squadron. His B-26 was named "Georgia's On My Mind". He flew 65 missions with the 344th from April '44 thru Sept '44. He flew 2 D-Day sorties in support of the landings. On his 65th and final mission they lost an engine and were forced down around the front lines. Luckily they were picked up by allied troops and returned to their base.
His plane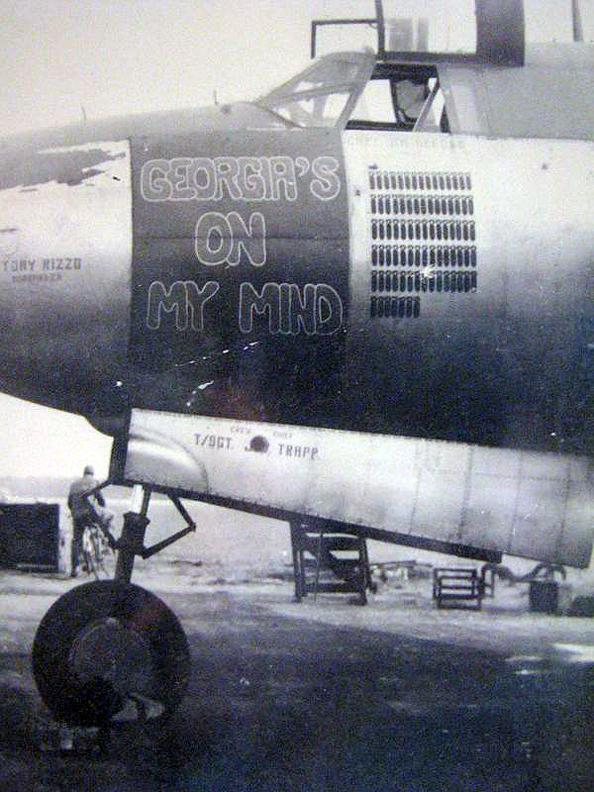 Here is a nice collection of pictures of his bomber jacket
Here are some documents and records. Note D-Day mission.
Some views of this collection of memorabilia