Mission 3: June 6, 1944- 6:30 A.M. D – DAY
After posting the mission log book I interviewed my dad. I had a lot of questions about the occurrences and the people involved. Dad didn't enter certain kinds of information in his mission log. He just kept to the facts. On the log I have created hyperlinks to the information below.
"That day we were escorted by M.P.'s to the mission briefing. There was no way they were going to let details of the up coming D-Day invasion to leak out."
"Colonel Vance started the meeting…'All right men, this is it. We are going out at all costs! We have painted stripes on all of our aircraft for identification. If you see a plane without them, shoot it down!'"
"The mission was to to bomb the beach in advance of the landing craft. Perhaps we might knock out some pill boxes or machine gun installations, but mostly the craters we created would serve as foxholes for the troops."
"On the way I saw so many boats on the English Channel that it seemed that you could walk to Normandy!" "That day the clouds were very low. Normally that would cause a mission to be scrubbed. We were directed to go in at all costs and so flew under the clouds and were much closer to the ground than expected." "Over our intercom someone on the crew yelled, 'Hey they're shooting at us from the ground (not flak…machine guns!)!'
"Pilot, Lt. Lyons answered, 'What are you waiting for? Shoot back!.' "We shot back at the source of the tracer bullets coming from their machine guns."
Here is a diagram of the flight formation. Notice that dad and Captain Lt. Lyon did not fly the Y5*J (Shopworn Angel). Find him on the very bottom in 6266. I have no other info about that plane.
Some info from Paul Clouting:
What you need is the crew loading lists for each mission, which should give the complete crew listings for each plane on each mission.
Unfortunately I don't have these, but they can be obtained for a cost from the Air Force Historical Research Agency at Maxwell AFB, Alabama. These will be digitized copies on disk of the microfilm records. These usually comprise of the group records, and individual squadron records. The disks covering the 344th BG are: B0285, B0286, B0287, B0288, B0289, B0289-A, B0290, B0290-A, B0291, B0292, B0293, B0293-A, B0294, B0294-A, B0295, B0295-A, B0296, B0296-A, B0297, B0297-A, B0298, B0298-A, B0299, B0299-A, and B0300. Each disk covers a different time frame, and cost $30 a disk.
Regarding the information you sent on your father's missions on D-Day, here is what I do have.
On the first mission, he was flying in a/c 6266, which is listed as a flying spare. This aircraft would have been a reserve in case of any technical failures from aircraft scheduled, and would have taken the slot of any aircraft which may have encountered a technical problem. Usually if there were no problems the spare aircraft would have turned back before encountering enemy territory. I'm not sure if this would have been the case on D-Day missions. The mission reports should tell you if this was the case. The actual aircraft itself is a bit of a puzzle though. The only aircraft serial which fits 6266 is 42-96266, but this aircraft is showing as being assigned to the 322nd BG from July 1944. It is possible that it could have been drafted into service with the 344th BG before being formally assigned to the 344th BG, but that will need confirmation. The pilot though is almost certainly 1st Lt. Jack L Lyons, who was assigned to the 495th BS.
Carl Carrozza's addendum; Closer inspection indicates that the plane my dad used on the first D-Day mission was 6265. I believe the discrepancy is from attempting to read an unclear copy of the formation diagram. I have found pictures of this plane and can identify it as the Y5-Y. I can not see any noseart or name on the pictures.
The second D-Day mission, your dad was flying in aircraft Y5-C. This aircraft would have been serial 42-95898, named "Merry Jerry", and was most probably flown by the same pilot. This particular aircraft force landed in France on 27th August 1944.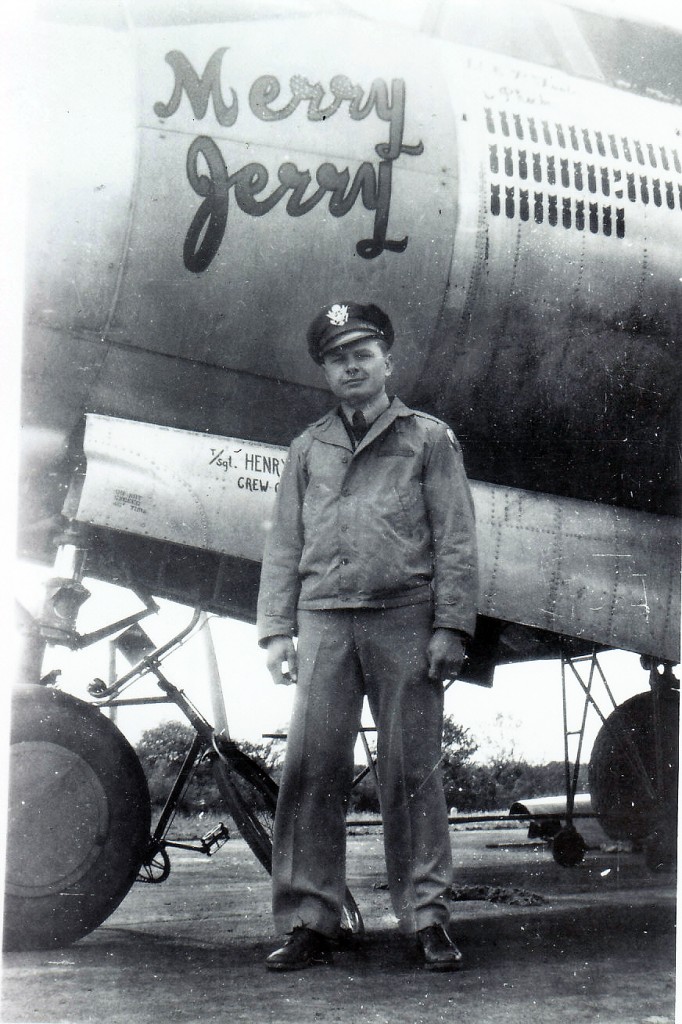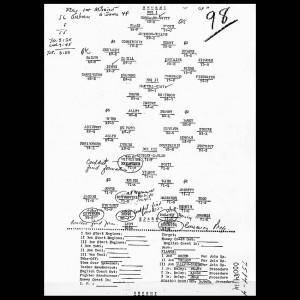 Two nice links regarding the commanders that day
Lt. Col. Norgaard (written by wife)