Lt. Col. Robert Witty with Major Jewell C. Maxwell
Lieutenant-Colonel Robert Witty (fourth from the left with a map) gives a last minute briefing to Major Maxwell and his crew before they get in their aircraft, a 496th Bomb Squadron, 344th Bomb Group B-26 Marauder (N3-A, serial number 42-95870) nicknamed "Maxwell House" in the background. Passed for publication 13 Apr 1944.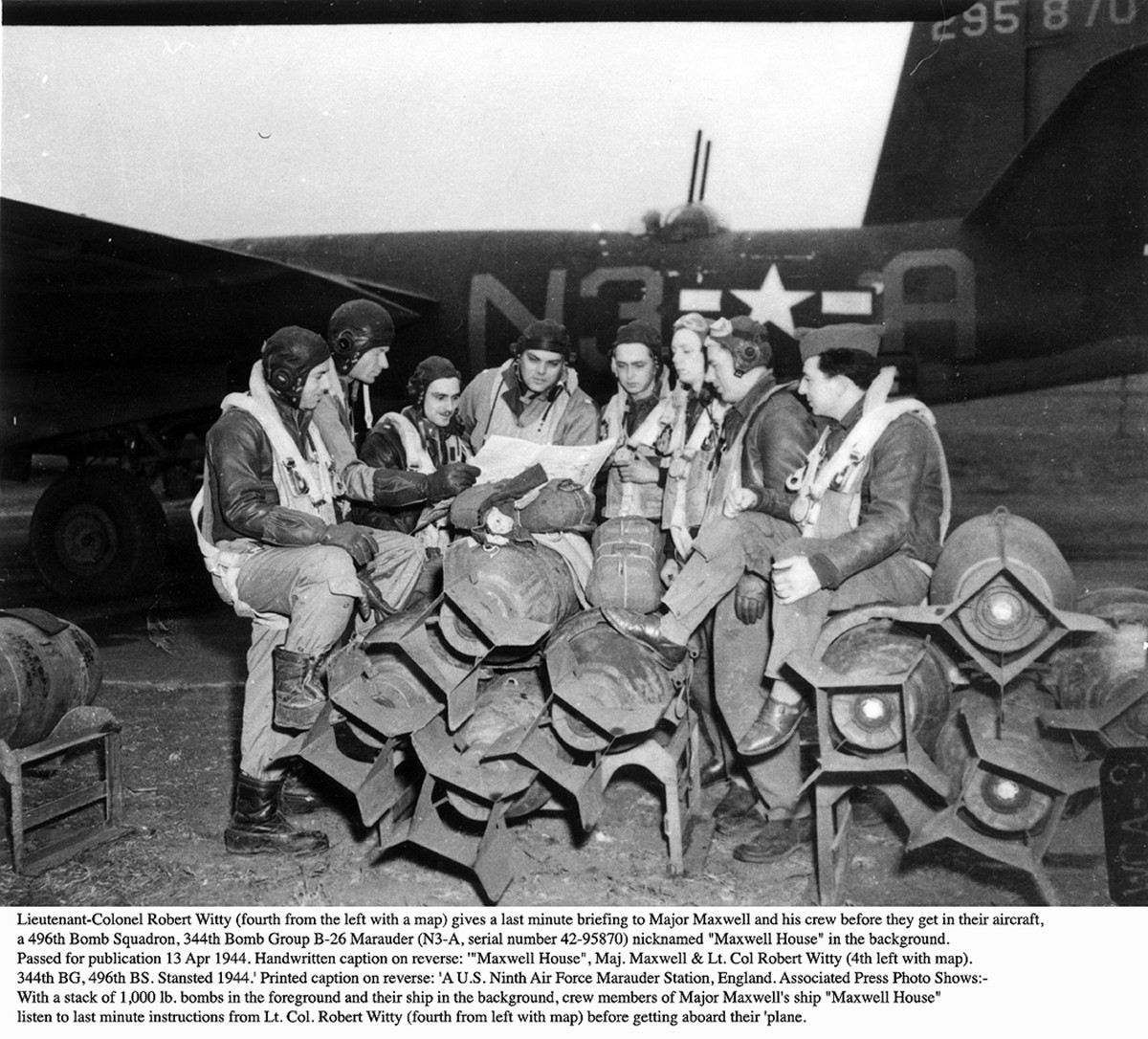 Handwritten caption on reverse: '"Maxwell House", Maj. Maxwell & Lt. Col Robert Witty (4th left with map). 344th BG, 496th BS. Stansted 1944.' Printed caption on reverse: 'A U.S. Ninth Air Force Marauder Station, England. Associated Press Photo Shows:- With a stack of 1,000 lb. bombs in the foreground and their ship in the background, crew members of Major Maxwell's ship "Maxwell House" listen to last minute instructions from Lt. Col. Robert Witty (fourth from left with map) before getting aboard their 'plane.