Final Flight: Whitey Bressler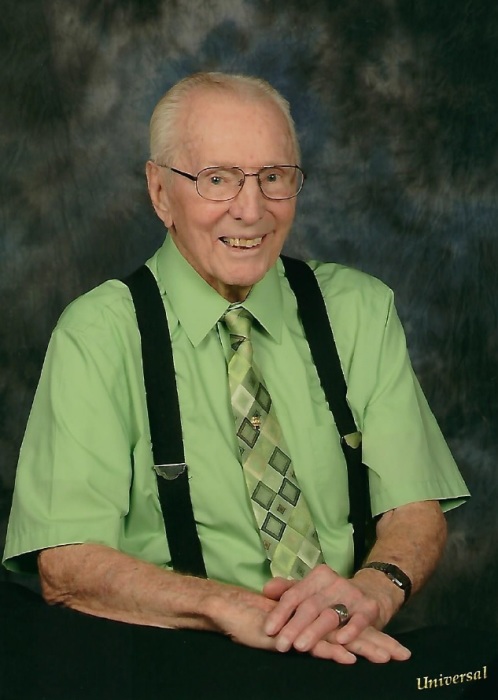 Roland C. "Whitey" Bressler, of Sandusky, passed away peacefully in his sleep early Sunday morning, August 12, 2018, at his residence.  Whitey was 95 years old.
He was born on March 27, 1923 in Perrysburg, Ohio to Dee C. Bressler and Emma (Haefner) Bressler.
Whitey was a 1941 graduate of Liberty Center High School where he participated in football.  He was in the Army Air Corps as a Bombardier-Navigator, serving in the European theater of operations and achieved the rank of First Lieutenant.
After returning home from WWII, Whitey worked as a millwright at Willy's Jeep Plant in Toledo.  In 1955, he worked at New Departure Hyatt for a short time and then joined the Ford Motor Company and retired in 1985.
Read his obituary here.
Read his memoir of WWII here.