Lt. Casey Hasey Remembers D-Day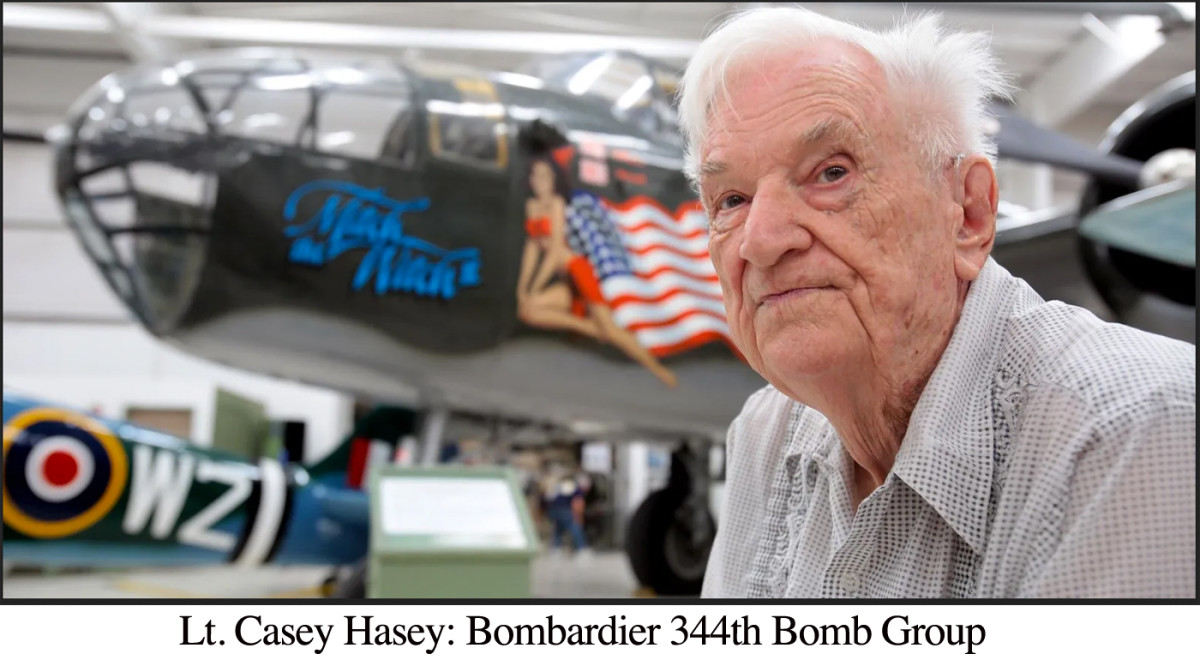 https://www.desertsun.com/videos/news/veterans/2014/06/06/10102363/
Casey Hasey, 94, of Cathedral City, was a bombardier who could see events unfold from the nose of a B-26 as he fired on the Germans below.
Click the image below to hear Casey read from his book.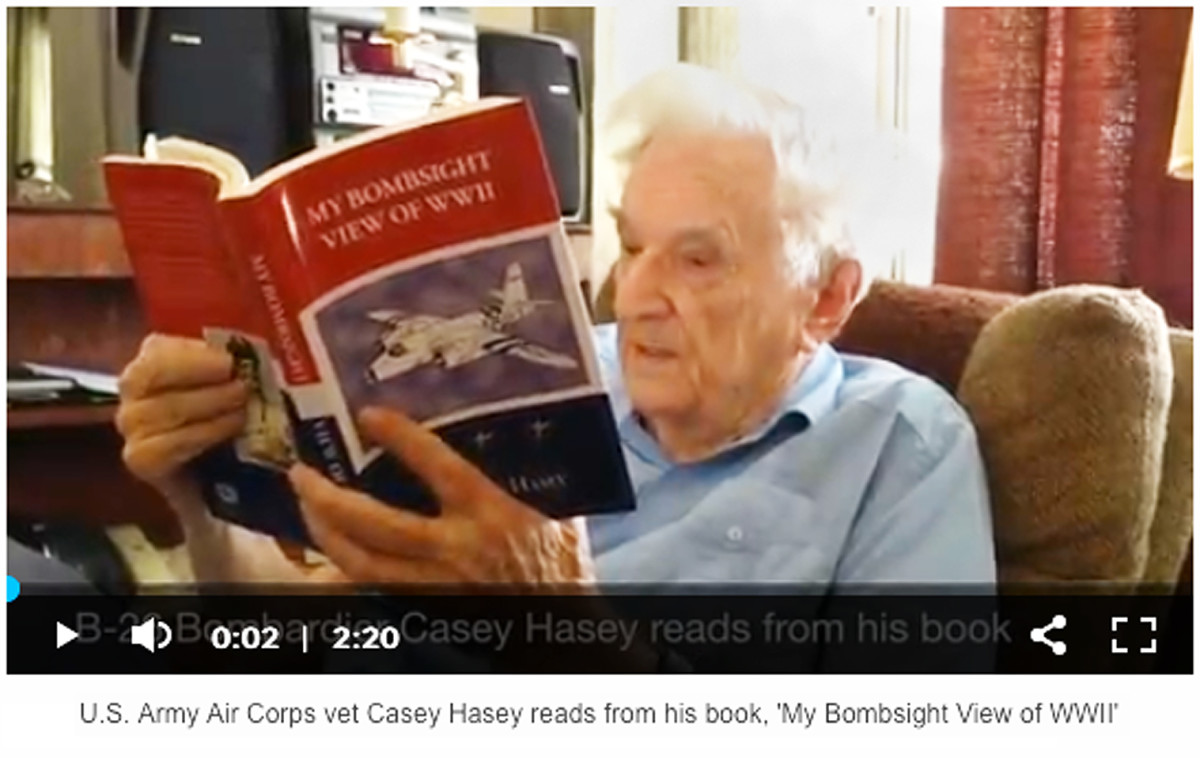 Their fear is that when the last D-Day vet dies, so will the facts — and the importance — of the day.
Already, they see the sacrifices fading away.
"It's amazing how many people … don't know anything about what happened," said Tunison. He's a volunteer at the Palm Springs Air Museum and frequently encounters people from all over the world who know little to nothing about the invasion at Normandy.
Hasey recalled a dentist mentioning World War II to him and "the lady who was assisting her says, 'Who was fighting?' I'm not kidding," he said.
More about Lt. Casey Hasey