Final Flight- Casey Hasey
Casey's Final Adventure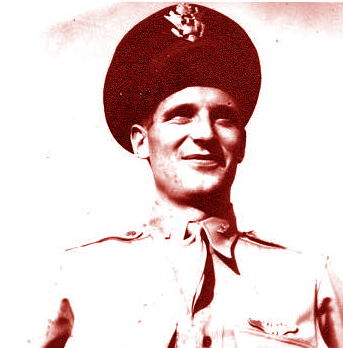 I am writing this with heavy heart to inform you that Casey passed away peacefully at home yesterday afternoon August 21st at the age of 98 "and two months". He met the great adventure beyond on his own terms and without fear. His last words as he was drifting off were "I've never felt like this before…this is so interesting" Always inquisitive. It was an honor to be with him. I want to especially thank his friend Bob who has been so helpful and kind to him these past years which allowed him to stay at home. And I want to thank all the kind hospice workers who were always here making him smile. I also want to thank all of you for staying in touch and sharing your lives with him. Since he was never without a story I'm enclosing his obituary which he wrote himself – of course.
On behalf of all my siblings – his son Nick
Raymond Casey Hasey.  1920 – 2018 passed away in his home on 8/21/18 at the age of 98.
"Casey" to all that knew him, was a born storyteller and continued to write stories until the very end. His most notable piece of writing was his recollection of his war years titled My Bombsight View Of WWII.  He was also the last living man to have had "a birds eye view of the world' s first rocket attack from outer space". He flew 55 missions in a B26 as a bomber, navigator, gunner, and observer. Including leading 36 bombers to hit their targets that fateful morning at D-Day. In 2015 he received the French Legion of Honor Medal in recognition of his service to France. After the war he finished his Bachelor of Philosophy and went on to earn his LLB and his J.D. degree from the University of Wisconsin not far from the farm he grew up on.  Always seeking the adventure ahead he moved to California where he married twice and fathered 6 children. He traveled much and spent his life dividing his time between the beauty of California and his beloved Wisconsin. He is survived by his younger brother Sterling "Joe" Hasey 94 of Palm Desert, his children Raymond Alden Hasey, Mavis Hasey, Dan Hasey, Nick Corley, Matt Corley, 4 grandchildren and 1 great grandchild. His sister Roma Hasey Christopher and his youngest son John Corley precede him in death.  Casey is laid to rest at the San Joaquin Valley National Cemetery. He is happy to be reunited with his squadron in the adventure of the great beyond.
"After a lifetime of always running towards new lifetime experiences, I now will be running towards a new unknown experience.  I will be running to a challenge of the everlasting, ever knowing eternity of knowledge. I hope, I hope, I hope." -Casey
Links regarding Casey Hasey:
Lt. Casey Hasey, Bombardier 495th BS: Book and Interview (3/30/13)
http://shopwornangel.imaginarynumber.net/lt-casey-hasey-book-and-interview/
A Letter Home
http://shopwornangel.imaginarynumber.net/wp-content/uploads/2013/08/Hasey-Letter-Home.pdf
Casey's Book, My Bombsite View of WWII
https://www.amazon.com/Bombsight-View-WWII-Casey-Hasey/dp/1456713132/ref=sr_1_1?ie=UTF8&qid=1346542723&sr=8-1&keywords=hasey+casey
Flying In the Clouds
http://shopwornangel.imaginarynumber.net/wp-content/uploads/2013/05/CaseyGreenOrbs.pdf