Captain Joseph Winfield Scott
I was contacted by Gregory Scott. He told me that his dad, Joseph W. Scott is in a picture on this website. He is in the cockpit in this picture. Edward Andrew McGarrahan is the tall man next to the plane. He was the crew chief of the lethal lady.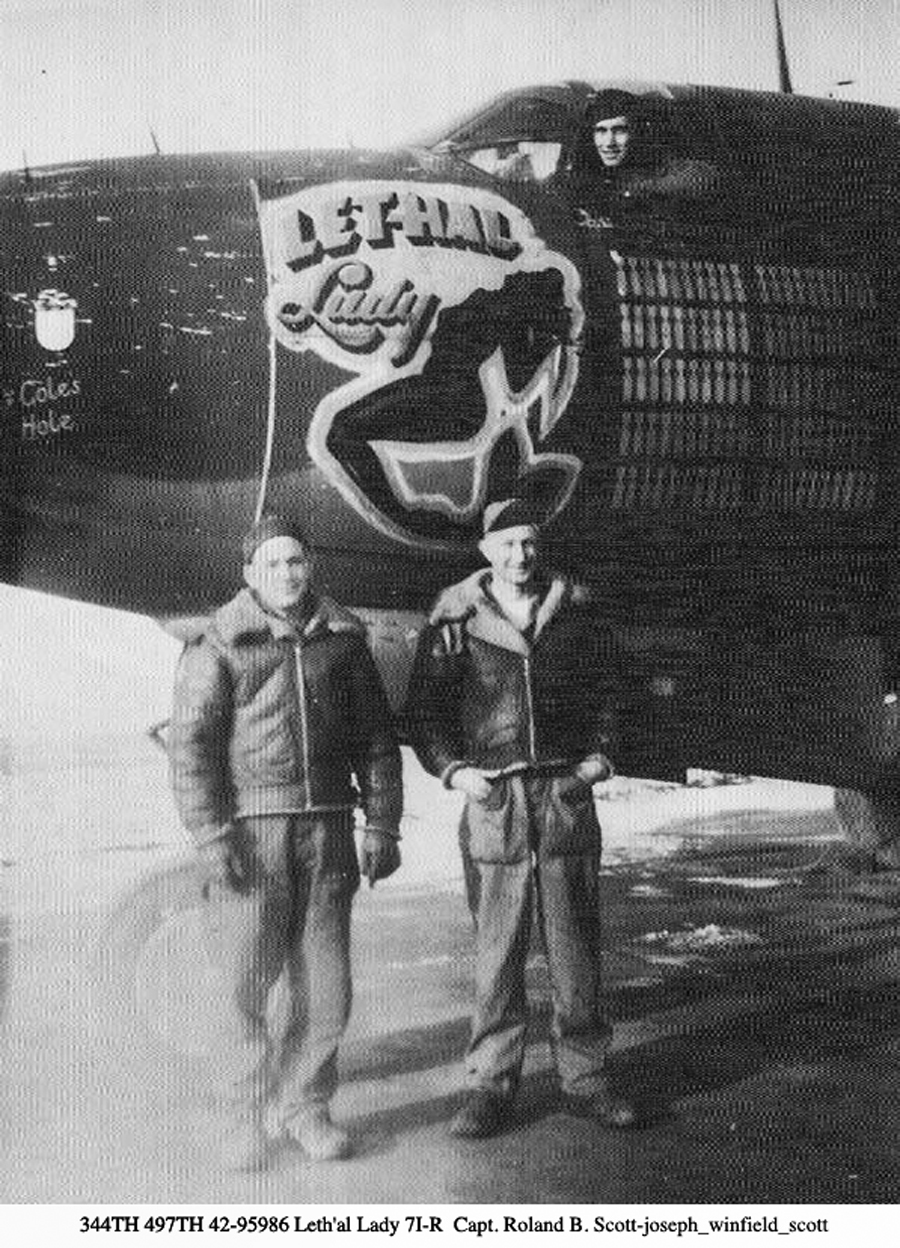 Captain Joseph Winfield Scott flew 65 missions as pilot of the Lethal Lady with the 344th bomb group497th bomb squadron. He flew beginning in the spring of 1944 and ending in January 1945. A Roland B. Scott is cited in the caption of the photo but is not known by Greg Scott.
Below is a photo of Captain J.W. Scott taken shortly after the ceremony awarding him the Distinguished Flying Cross at Bolling Field.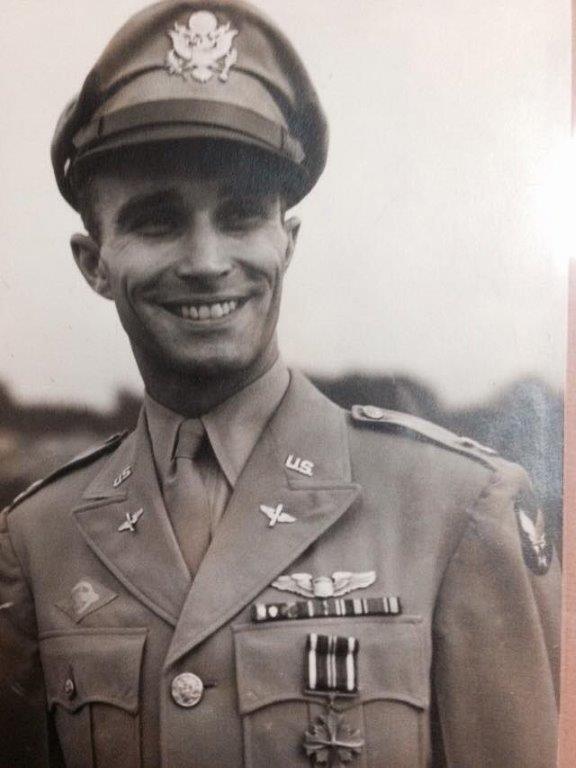 Click here to see the citation for this honor and some addition pictures.  Gregory Scott
Some general information about the Let-Hal Lady (7I-R 42-95986)
is as follows;
Built at the Glenn L Martin factory at Baltimore, Maryland as a B-26B-50-MA. Accepted by the Army Air Force on 18/12/43. Next listed at Raleigh-Durham Army Air Field, North Carolina (ATC) from 23/12/43. Then went to the 3rd AF staging area at Hunter Field, Savannah, Georgia (from 24/12/43). Assigned to the 344th BG at Hunter Field. Flown overseas to the UK via the Southern Ferry Route (Listed as Carribean Wing), departing the USA on 22/1/44. The aircraft record card then lists, SOXO A (Europe – 8th AF) on 22/1/44, and SOXO R (Europe – 8th AF) on 19/2/44. Original group aircraft. Severely damage by flak on it's 122nd combat mission on the 16/4/45. The aircraft flown by 2nd Lt. J B Donnelly made a single engine landing at R-11 Airfield, Eschwege, Germany, which had only been captured by the Americans in early April. The crew were OK, but the aircraft was written off and salvaged the next day. The final entry on the aircraft record card lists, SOXO CON SAL NBD on 17/4/45.
One Response to "Captain Joseph Winfield Scott"