1st Lieutenant Martin (Marty) Sidener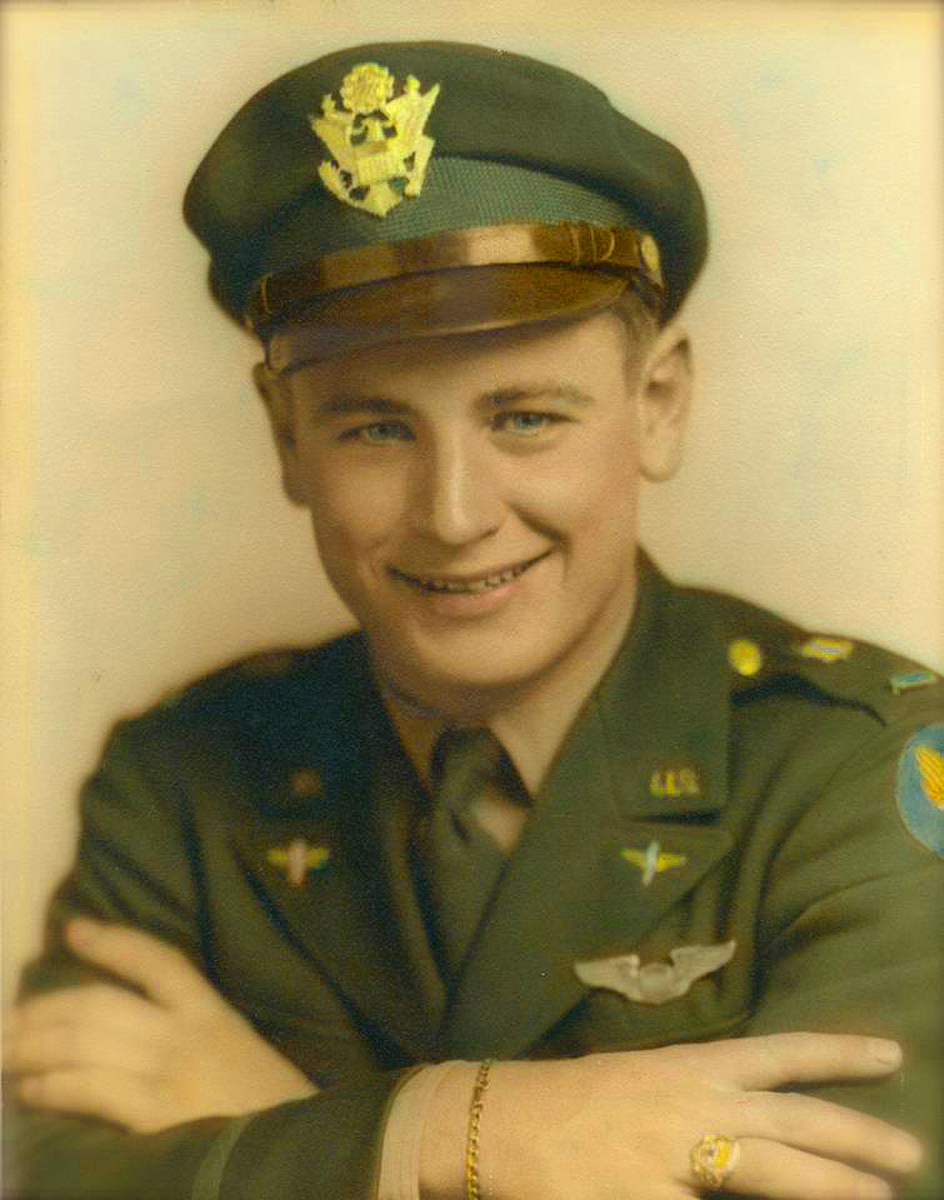 (Click any picture to see it larger)
1st Lieutenant Martin Marty Sidener was born February 1, 1925 and died February 7, 2015 at 90 years old. He was a B-26 1st pilot, in the 17th Bomb group, 34th Squadron and was later transferred to the 344th Bomb Group on June 11, 1945 during the post-war occupation.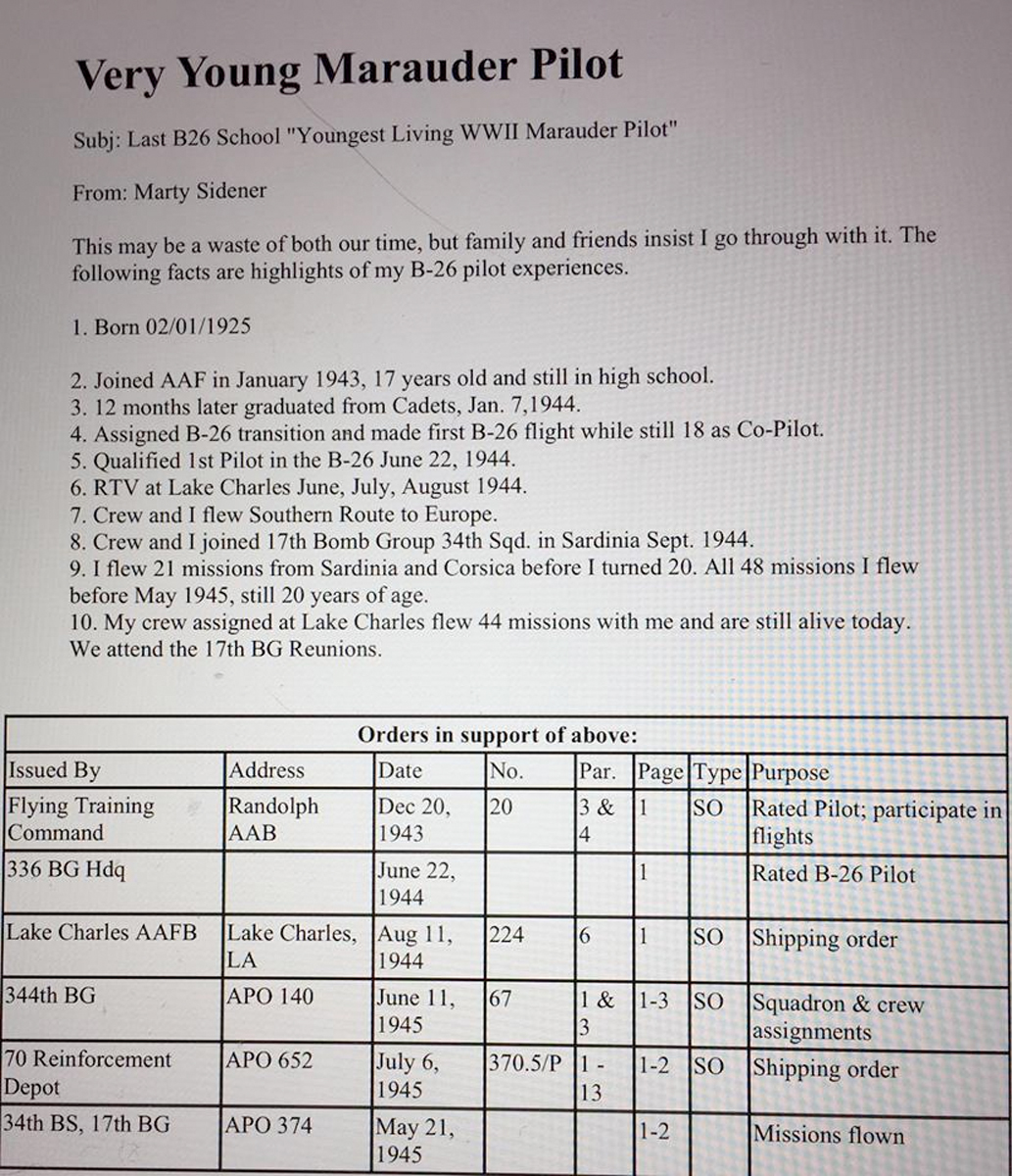 He loved anything to to with airplanes! He flew 48 missions over the European Theater, Italy, France, Germany and vicinity. Some call him the youngest B-26 Bomber Pilot in WWII!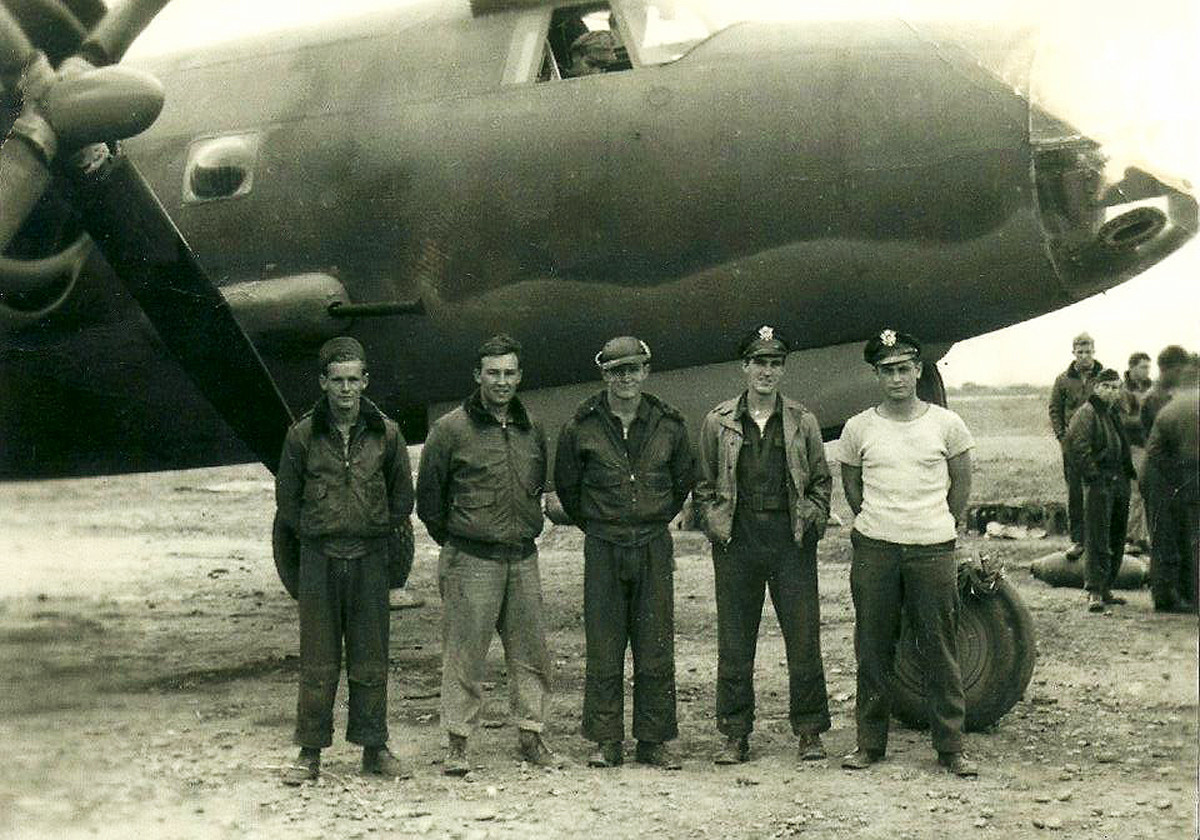 From left to right: Joe Kasper (flight engineer), Carl Schriner (radio/gunner), unknown, Bob Conolly (Co-pilot) and Marty Sidener, (1st pilot)
Martin Ritchey Sidener, known to everyone as Marty, was the youngest World War II pilot. According to his family, Marty was obsessed with flying from the age of 9. Born in Arkansas City, Kansas, there was an airfield right next to his house. The pilot who ran the strip was offering rides for $3 dollars, however, Marty nor his family could afford it. He then stood by the airfield and watched the plane take-off and land and that was enough for him to know he was meant to be a pilot.
It's no wonder then that he joined the Army Air Corps as soon as he could. At the young age of 17, right before graduating high school, he filled out the necessary paperwork. Enlisting in January 1943, he was told he would be called upon when he graduated high school and received his diploma. That call came in March, however, just two months shy of his graduation day. His school granted him leave and the diploma was given to his girlfriend, Jo Ann Radley on his behalf.
Jo Ann Radley Sidener, in July 1943 during WWII. Mrs Martin Ritchey Sidener waited for Marty on the home front while he was dropping all the bombs fighting the war. She would listen on the radio to find out how the war was going as there was no TV yet only letters and the radio!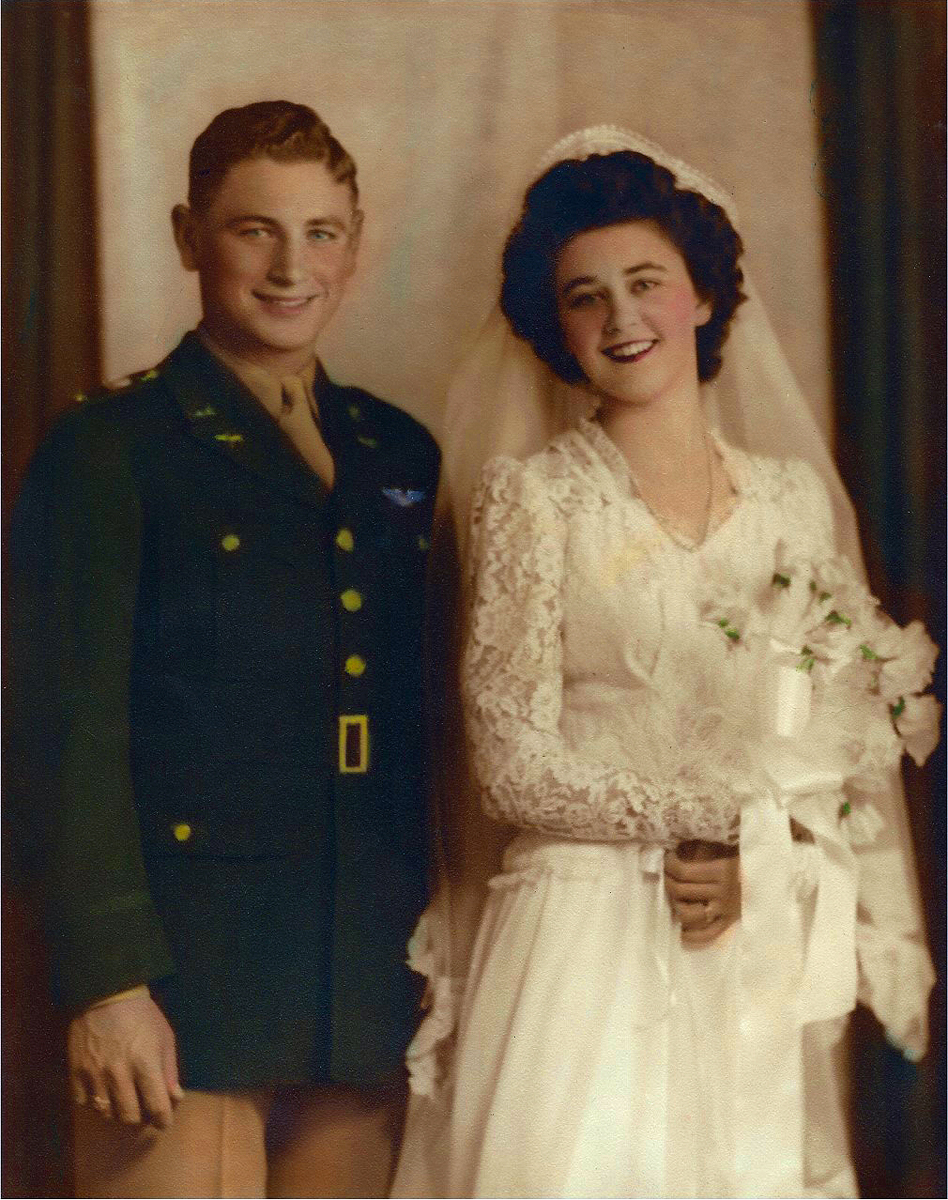 Marty finished flight school on January 7th, 1944 at the age of 18, becoming the youngest pilot to receive his wings. He promptly married his girlfriend Jo Ann before deployment, they would remain married for the next 63 years. He was then immediately deployed.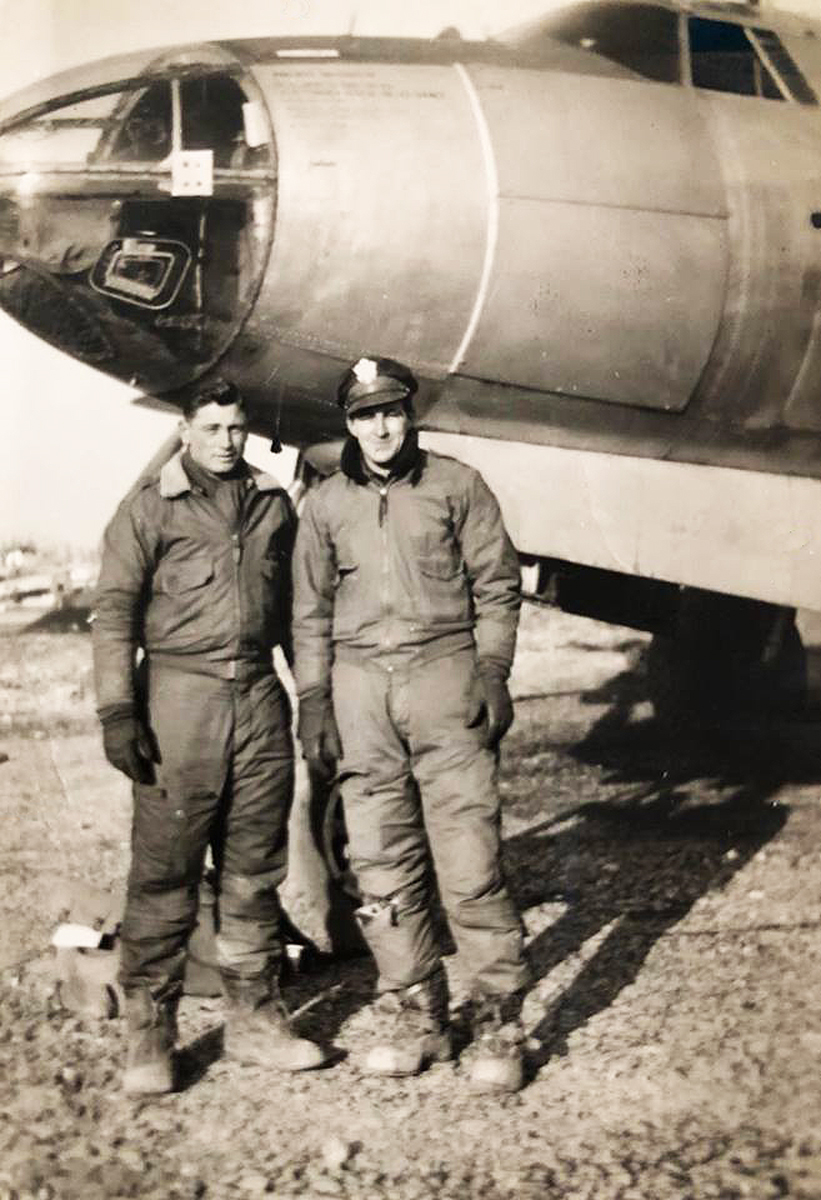 Assigned to the 17th Bomb Group, 34th Squadron, he was the co-pilot of a B-26 Marauder and quickly became the pilot. The 17th Bomb Group flew in all theaters of the war, but Marty flew all his missions over Europe. Flying over hostile Italy and Germany, he flew 28 missions before he turned 20. Not only was he young, his tour of duty was extremely dangerous and intense. By the end of his service, he flew a whopping 48 missions which during World War II was a high number, considering the survival rate of each mission.
What's even more interesting is the fact that over the course of his service Lt. Martin was never shot down, although he recalled a few close calls.
He attributed his survival to his B-26 which he said was "one tough bird." By the end of his service, he earned the Distinguished Flying Cross and the Air Medal with 8 Oak Leaf Clusters. He never gloated about being the youngest pilot nor anything of the sort, always stating that he was serving alongside millions of others for his country.
After the war, Marty reunited with his sweetheart Jo Ann and had two children. He went to Southwestern College to earn his degree and then forged himself a successful career as a Boeing representative selling aircraft and parts. He retired in Granbury, Texas after building his dream home.
Marty passed away on February 7th, 2015 in Dallas Texas at the age of 90.
Here is an informative interview with Marty. It's really worth a listen, being able to hear these amazing stories are becoming less and less common. We thank him and others like him for their service.